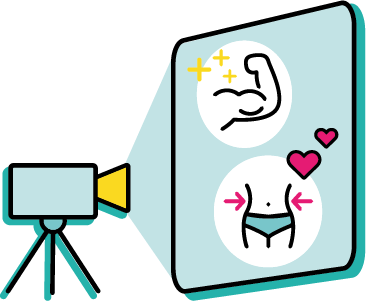 Author
Category
Tags
---
Advertising and gender stereotypes across time analyzed through video and padlet
Through a comparison between 90s and contemporary commercials, students will investigate the evolution of gender stereotypes in popular culture…
As an icebreaker, the teacher asks the students a few questions to engage them on the topic. Then students watch advertising reels and share their insights.
The 6-dimensions analysis model of media products and the key concepts of potential stereotypes in gender representation in the media are introduced. Students are guided to identify examples of gender stereotypes and prejudices in commercials of different periods by following the model of analysis.
A summary of text analysis and concepts of denotation vs connotation (depending on the grade) are introduced. Selected commercials are presented and students work on their textual analysis with guided questions.
Students work in teams to select contemporary commercials and to create their media products from a critical perspective.
As a final step, the students' groups present their works to each other, share their findings to promote correct or better gender representation in the media, reflect on key concepts, and evaluate other teams' productions.
MEDIA PRODUCTION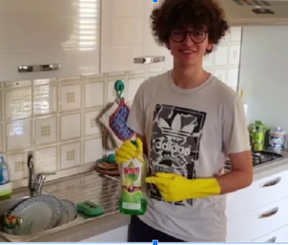 Frame from a spot made by students that goes beyond stereotypes about housework: after a party with friends, it's natural for the boy to wash the dishes.
---